Team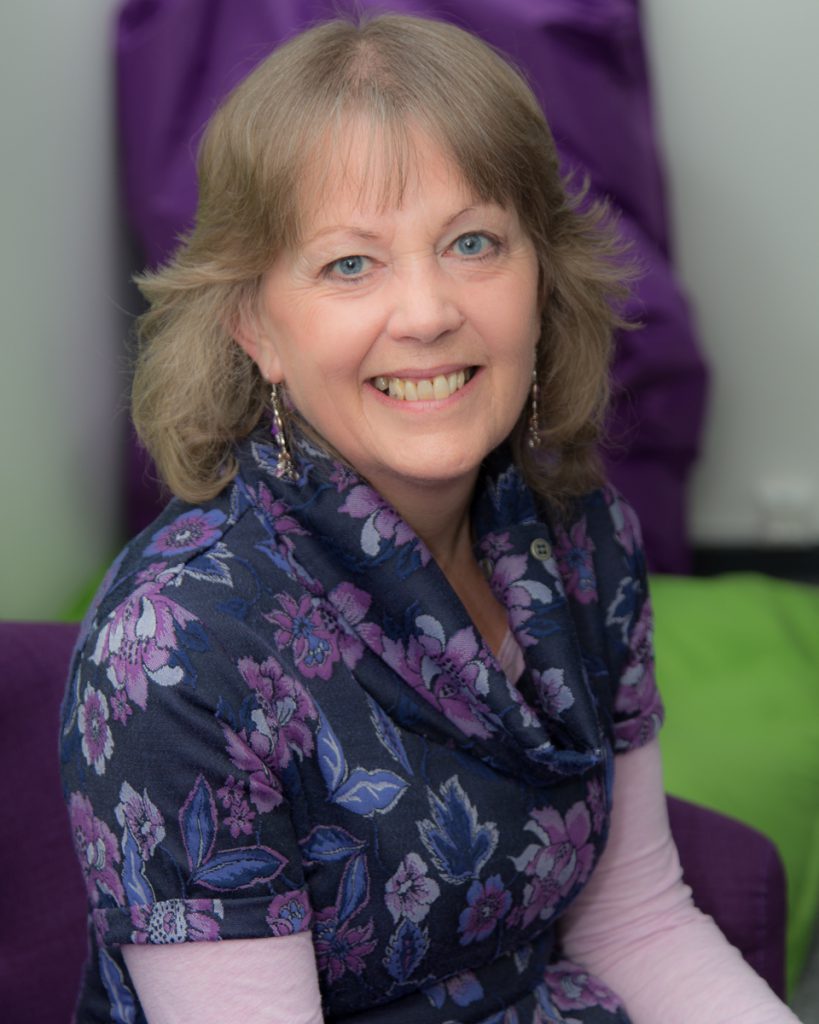 KAREN DAVIES: Karen is the founder and Chief Executive of Purple Shoots. Karen is extremely dedicated, passionate and enthusiastic when it comes to helping others. She acquired a variety of experience before starting Purple Shoots which all helps her in her varied role. She worked for 10 years in an investment bank, 10 years in a small manufacturing business, a few years as a self-employed translator and prior to that she worked in the City of London for one of the big four firms of accountants. She holds an MA from Oxford University in Geography and an MSc in Economic Development. When Karen is not busy giving out financial help she enjoys doing puppet shows for children and churches, playing the drums and she also likes walking.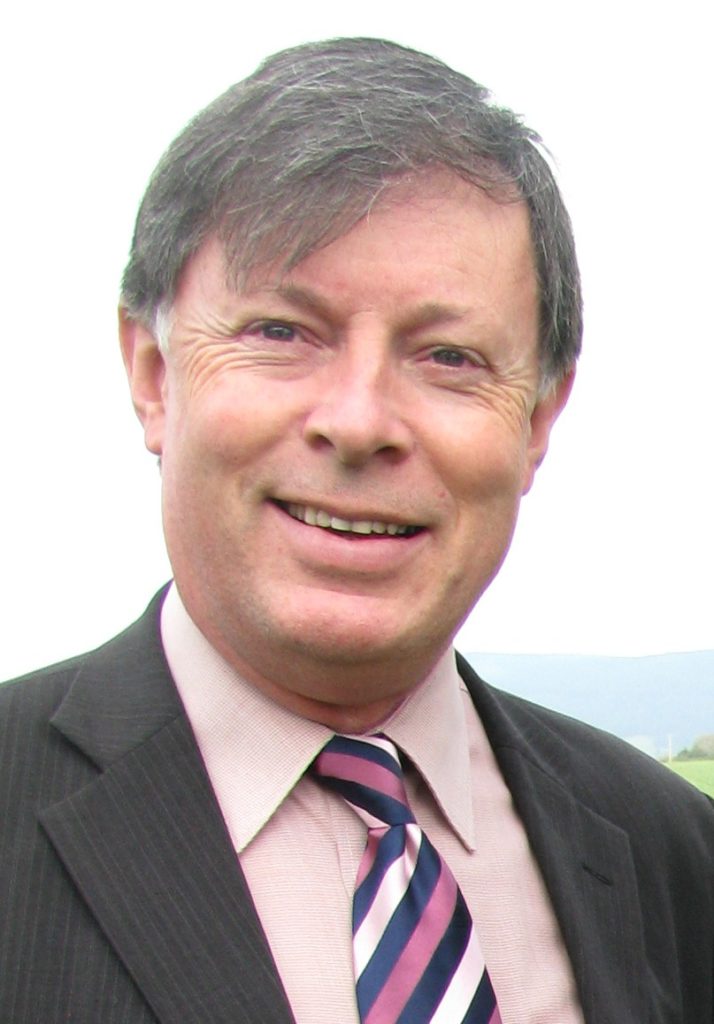 BOB SHEPHERD: Bob is the Operations Director and works with Karen on the lending. He has previously spent 30 years with a major Bank in a rich variety of Commercial and Retail management positions, as well as administrative, and after leaving the bank, he worked building businesses as a mentor and consultant to a diverse range of clients. With Management and Financial expertise he has 45 years experience in helping UK based businesses. He is a qualified ACIB an MIBC, MILM and has a level 4 NVQ in Business Counselling. He is a visiting University Lecturer in Corporate Finance and has written and delivered seminars on 'Starting a Successful Business', and 'How to get on with your Bank' and Consumer Fraud among others. He has various Business interests and locally he is a Community Councillor with a place on a number of voluntary groups.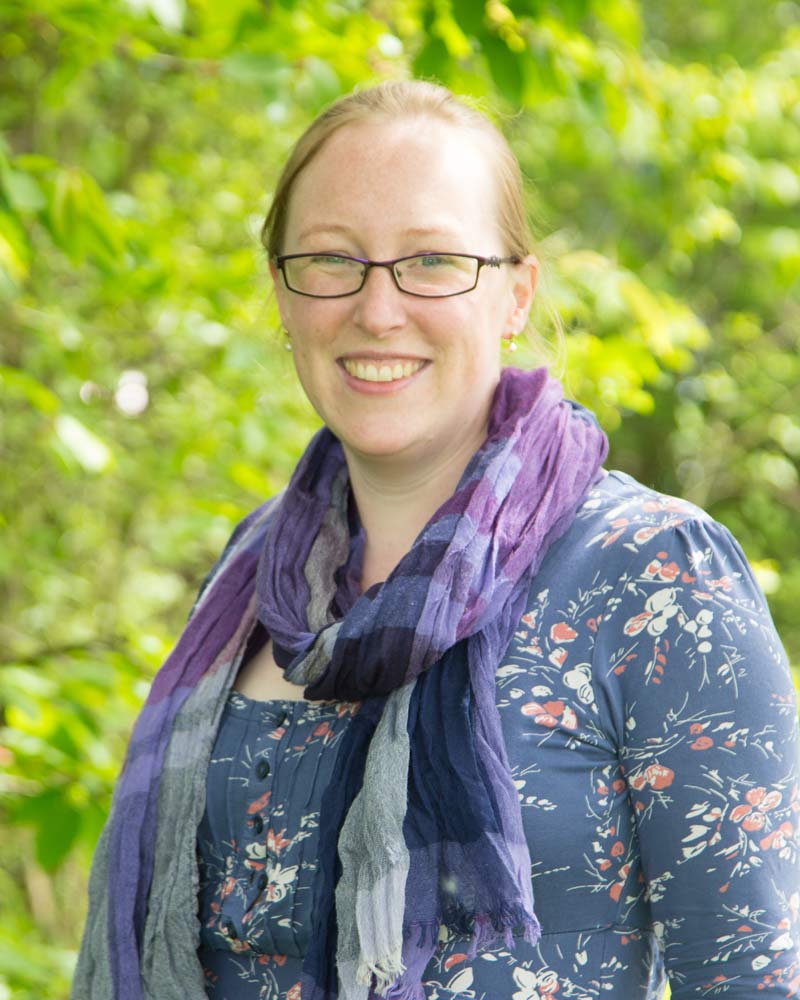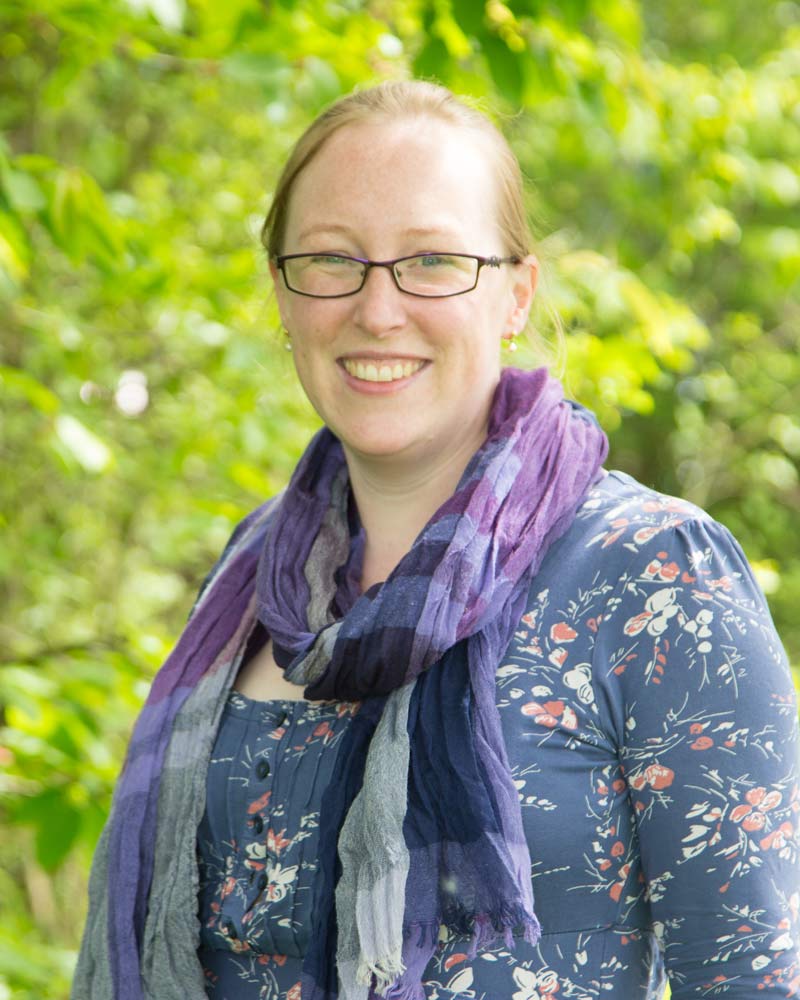 EMMA MUSGRAVE: Emma is the Self Reliant Group manager. She works with Karen and the Self Reliant Groups coordinator in Wales and England managing Purple Shoots' work on Self Reliant Groups and helping to find and train new partners and facilitators for our groups. She has previously worked in educational publishing for companies such as Pearson and Cambridge University Press with a focus on employability. Emma loves working with people to take control of their own lives and reach their potential. When she is not working on Self Reliant Groups, she is on her small holding in Wales knee-deep in sheep, chickens and mud.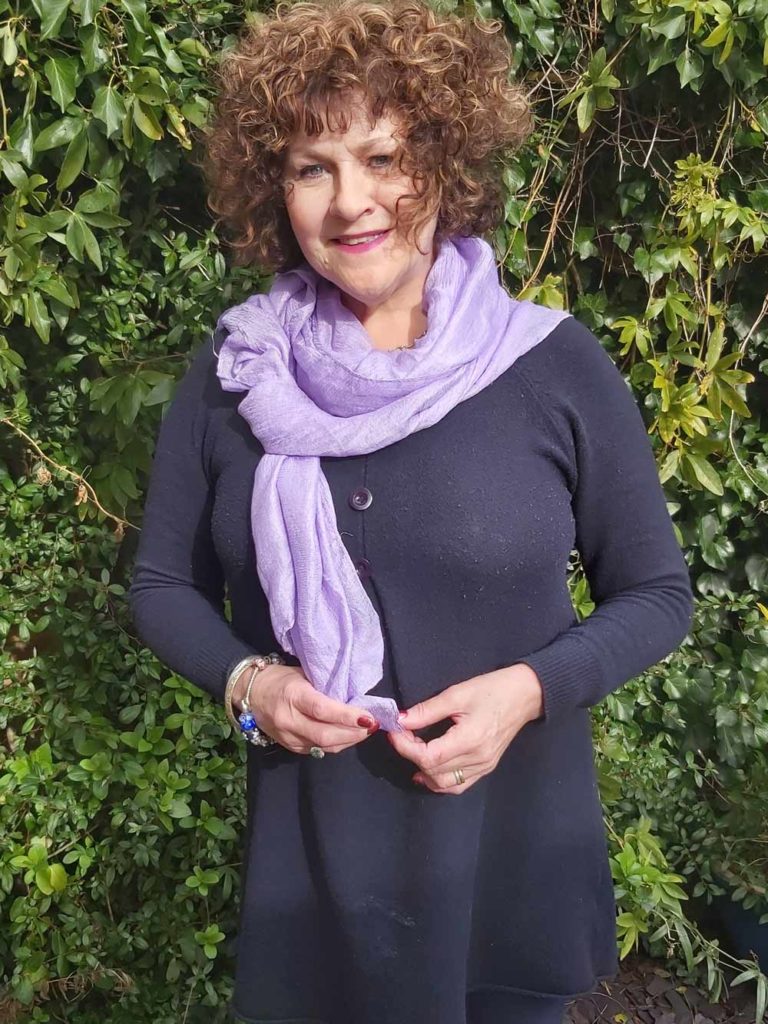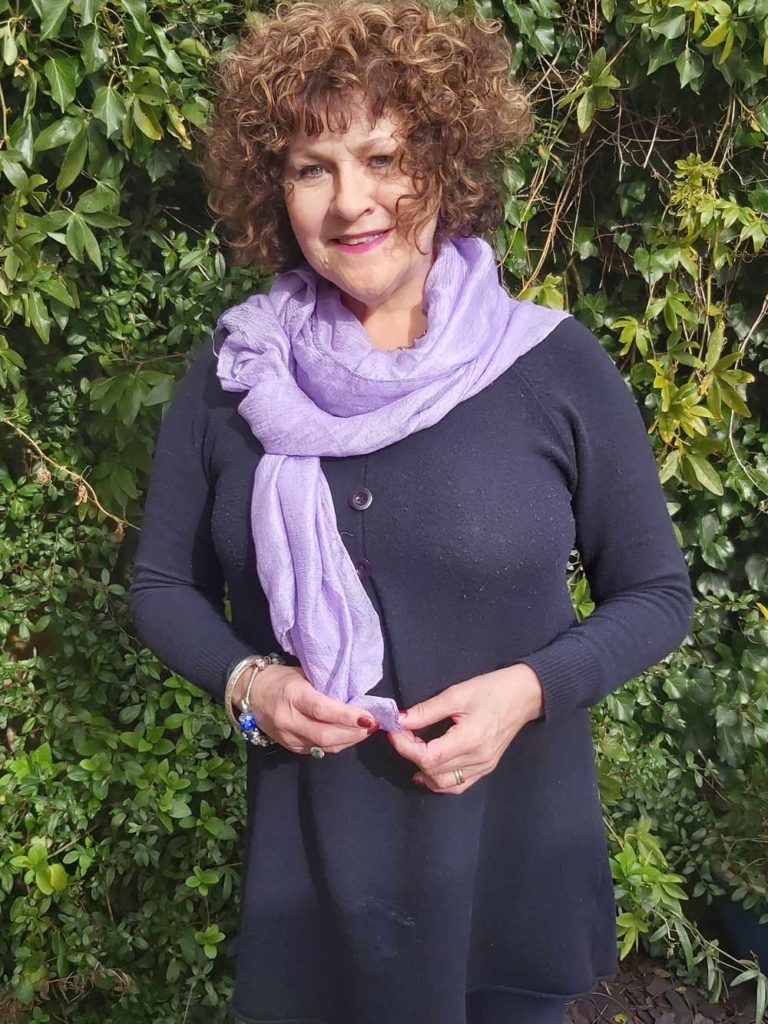 LESLEY DOWDALL: LESLEY has enjoyed a variety of interesting customer-facing role, after a number of years being an Executive Director of her family's office supplies business until its sale, and taking time to raise two amazing children. These included running an NHS Training Centre, working for Gloucestershire Enterprise, being a Road Safety Officer and a Teaching Assistant at a local primary school in a disadvantaged area of Cheltenham. During much of this time she has led a number of clubs for primary school children introducing them to Drama, Music and Fun.
Lesley has, though, found the work of creating and facilitating Self Reliant Groups the most rewarding of her career and one in which she shares the joy of being valued. In her spare time, she loves looking after her grandchildren, and enjoys the Theatre, reading and keeping fit, though not all at the same time – and if cookery required a degree, she would be a PHD by now!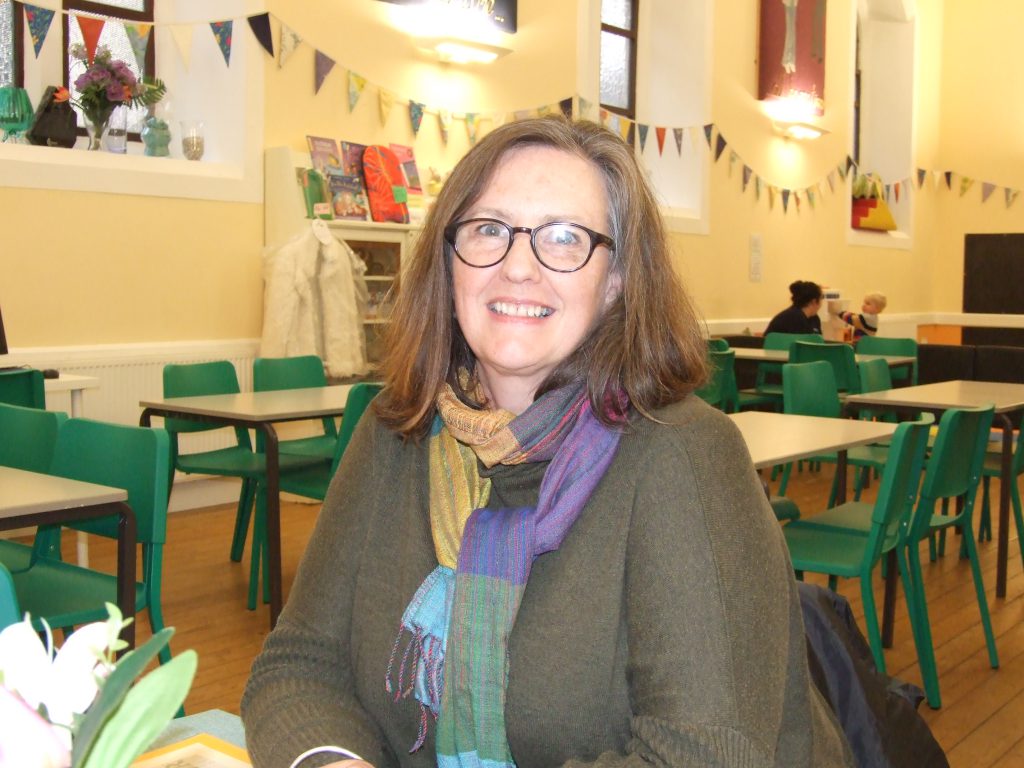 JUDITH ISHERWOOD: Judith is a self-reliant group coordinator based in Swansea and covers groups in Neath Port Talbot. She has previously worked in a development role overseas, including Mongolia and Rwanda, and on similar craft-to-business projects. Most recently she has experience of managing teams in the retail sector across South Wales. Judith's ethos is to offer a hand-up not a hand-out, and she loves empowering people to create the change they want to see. She enjoys travel, coastal walks, and knitting!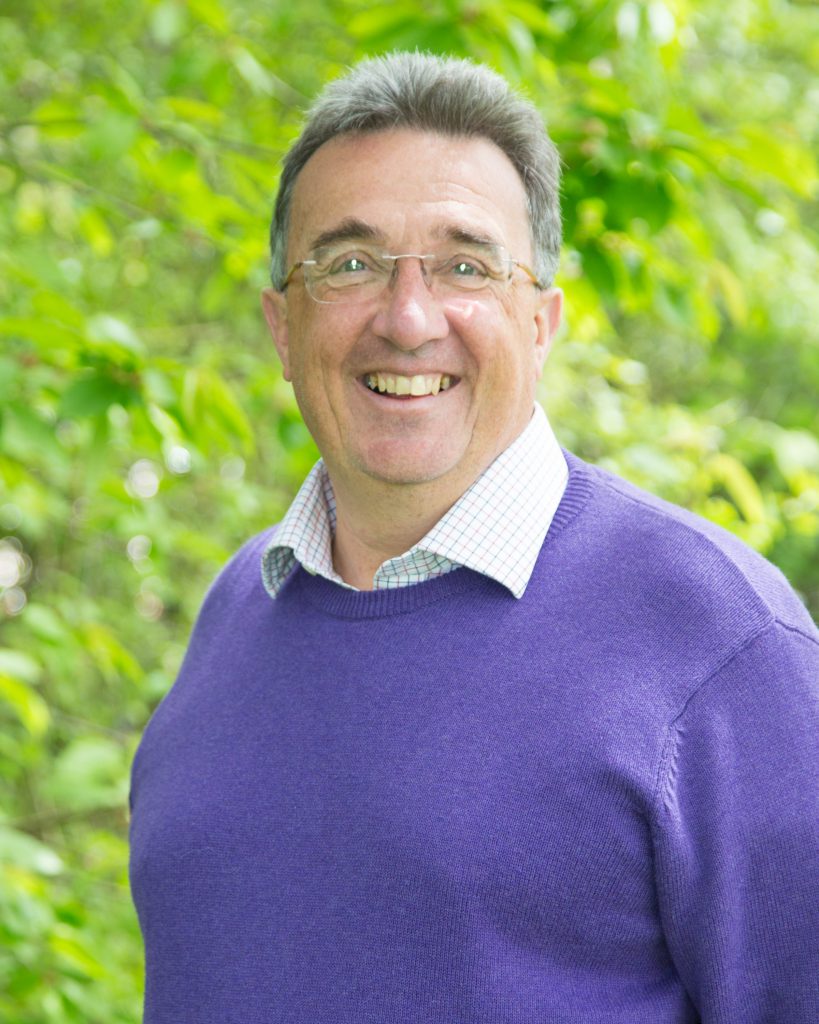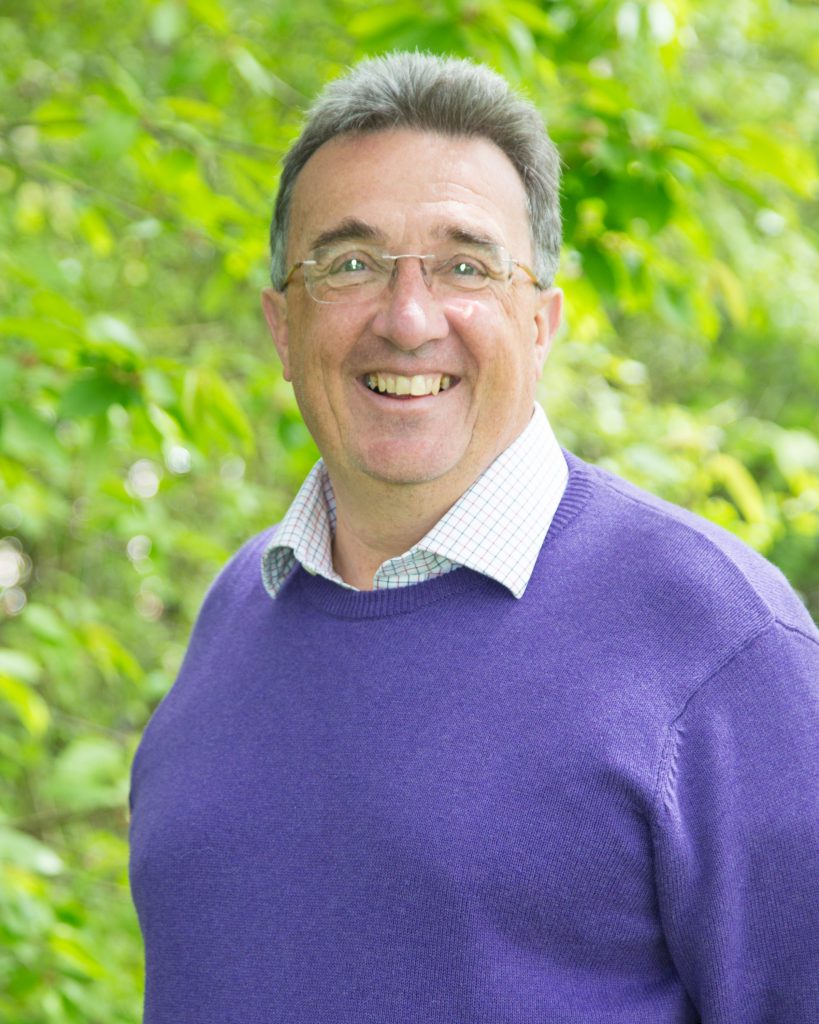 MIKE LEWIS: Mike is one of our self-reliant group coordinators based in Cheltenham covering our West of England patch. His previous role was for the Responsible Finance lender Fredericks Foundation where he was their Client Manager in Gloucestershire. He also spent 25 years working for Barclays Bank PLC mainly in small business roles in Gloucestershire. When he is not coordinating groups Mike enjoys walking, football & athletics and he plays bridge for Gloucestershire.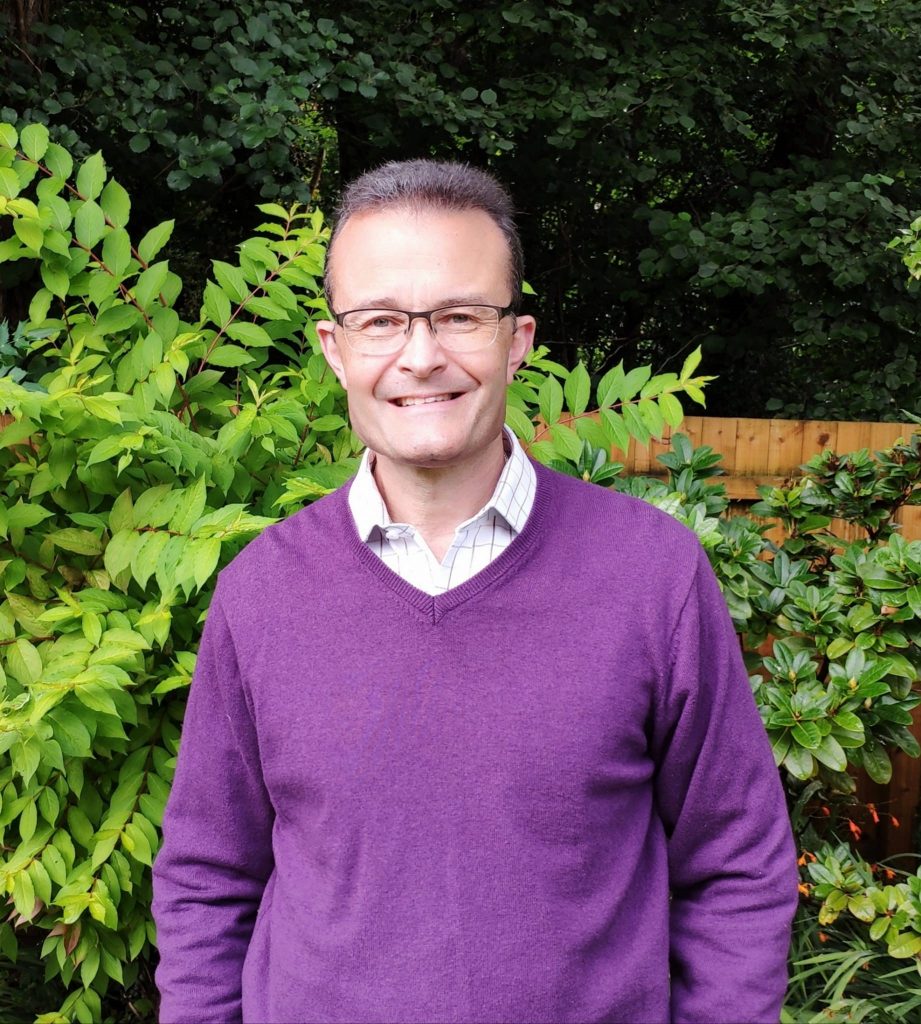 PHIL BURKHARD: Phil brings with him 36 years' experience in business development, programme management and partnership management. This covers all three sectors and includes leading innovation, business improvement, corporate change, business development and regeneration initiatives; managing regional, national and UK teams & creating two businesses in Wales. The first provided creativity and innovation services and the second helped disadvantaged young people improve their life chances via mentored work experience. He has also managed programmes and grants up to £1m, and is a De Bono trained Creative Thinking Facilitator, a former Business Excellence Assessor for the Wales Quality Award and a prior Awards Assessor for Business in the Community. Phil has led teams, multi-sector partnerships and programmes to achieve 10 UK and National Awards and accolades including the UK Enterprise Support Initiative of 2010 and was nominated for the Queens Award for Enterprise Promotion in 2011. In his spare time Phil enjoys walking, cycling, golf and travel – anything outdoors! Along with his wife he does occasional voluntary work and supports their parents.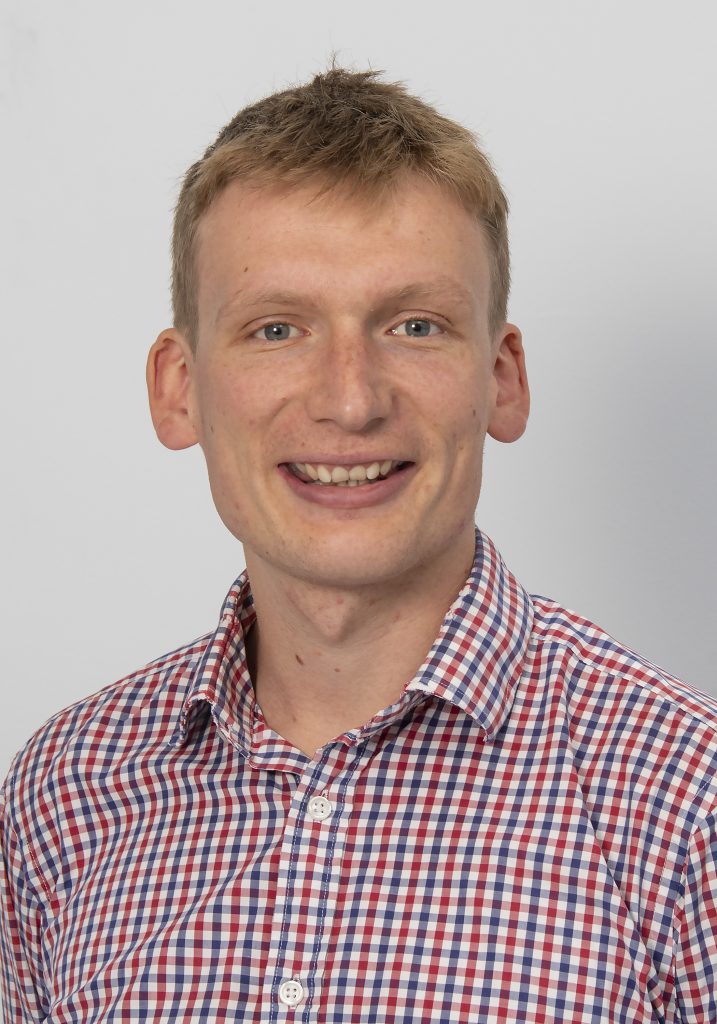 RICHARD KIRTLEY: Richard joined the Purple Shoots team in early 2022, having previously worked in commercial roles with manufacturing companies Sheffield Forgemasters and Durham Duplex. He is now leading our plant into South Yorkshire. Having lived in Sheffield since moving there to study law at The University of Sheffield in 2012, Richard has fallen in love with the city with the community spirit and access to green space a particular delight for him. Richard enjoys playing Hockey, Running and Cycling in his spare time, and volunteers with youth work at his local church.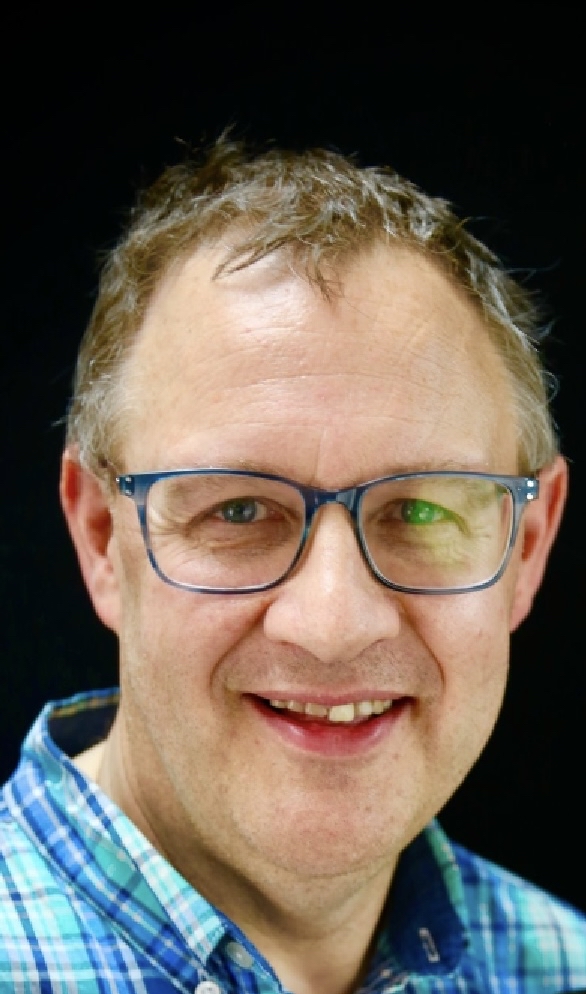 OWAIN LLOYD WILLIAMS: Owain is our ambassador in North Wales and is based in Meirionnydd, supporting clients to apply for finance and spreading the word about Purple Shoots. Owain can speak Welsh and English. His previous role was for the NatWest as a Business Manager for 32 years where he supported small businesses throughout North Wales. He left employment in July 2021 to start his own Business as a Business Coach and he is also an Investors in People practitioner.
Owain loves making new connections through networking.
When he is not supporting Purple Shoots clients or wearing his different business hats Owain enjoys walking, following his football team (Wolverhampton Wanderers), watching good films & going on holiday. Owain can play the Ukulele.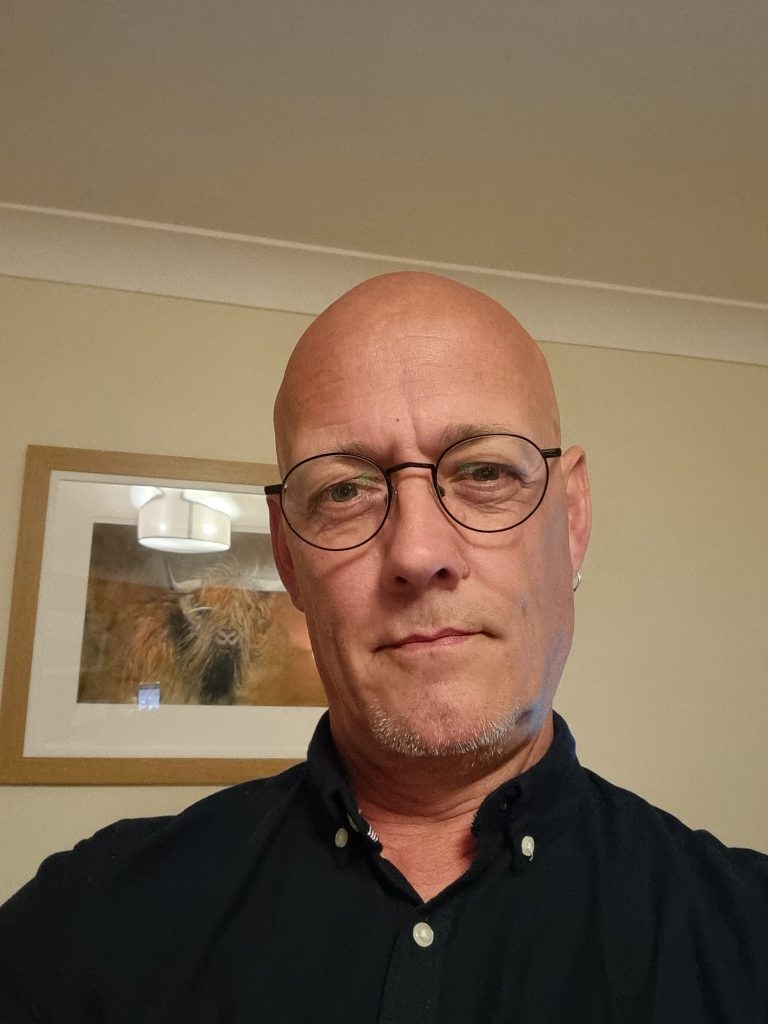 STEVE CROWLEY: Steve is a self-reliant group coordinator working in Treherbert and also manager of Purple Shoots shop in Pontypridd. Originally from Bury, Greater Manchester where he worked for many years for a shop fitting company. Steve enjoys playing guitar, amateur dramatics and riding his Harley Davidson motorbike. Steve has been an outdoor pursuits instructor, martial arts instructor, church steward and youth club leader. In 2020 he had a major career change, moved to Wales and prior to joining the Purple Shoots team in November 2021, worked as a support worker working with people with autism and Downs Syndrome.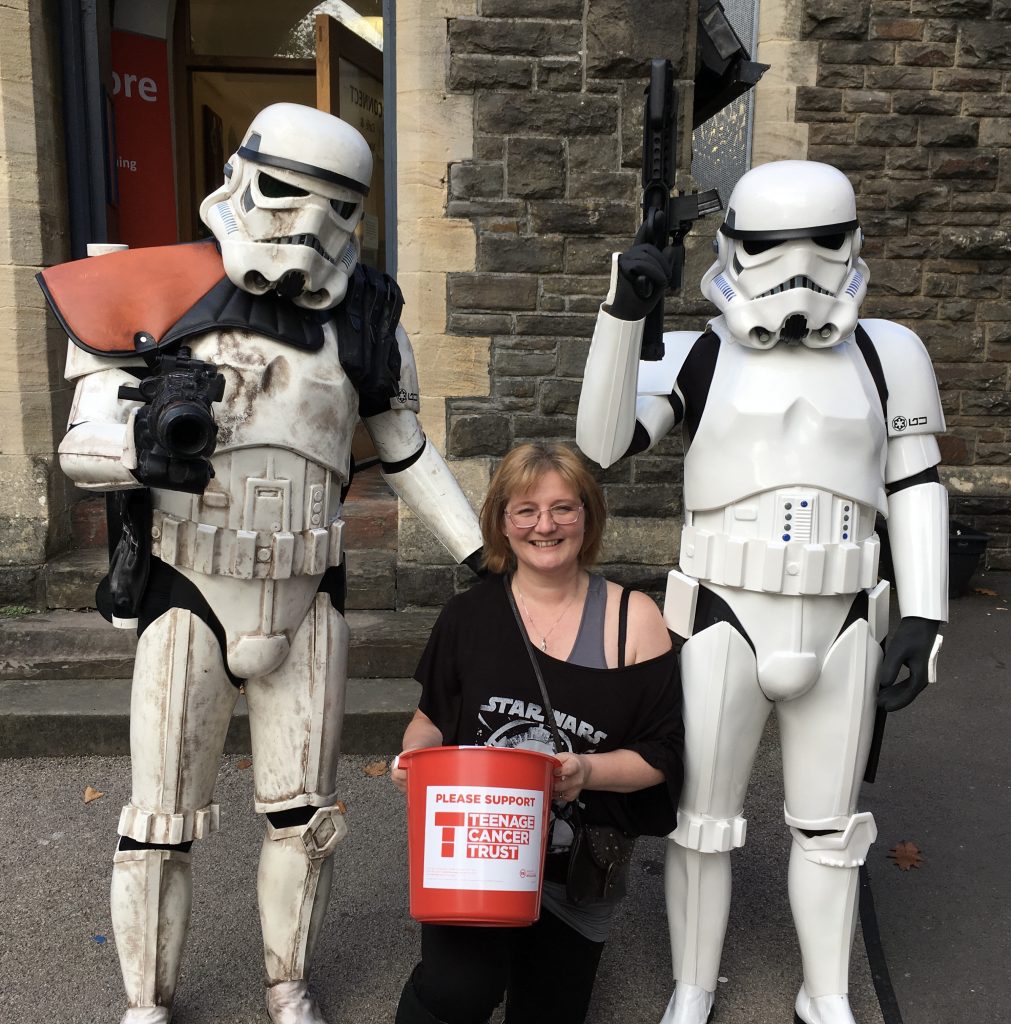 TINA RANKIN: Tina graduated from Art College in 1991 and fell into catering a few years later. Having worked in a wide variety of catering establishments Tina became Manager of Connect Cafe, St Catherine's Church in 2014. It was here that she first had contact with Purple Shoots and became a founding member of the Re-Connect Self-Reliant Group. In March 2020 Tina joined the Purple Shoots team as Kitchen Facilitator with the Miss Tilley's Self-Reliant Group. However, when the lockdowns meant that the group could no longer meet in person, her artistic skills were put to use in creating online sessions of creative activities to keep the group engaged and entertained. Once the lockdowns were lifted, Tina's role morphed into a dual-purpose crafting and kitchen hybrid. Recent events have seen Tina move away from the kitchen to be utilised in the creative work being undertaken by Purple Shoots from Pontypridd to the Cynon Valley, including helping to facilitate Peaced Together Courses, supporting new Self-Reliant Groups in the Cynon Valley and helping with the Shop in Pontypridd. Outside of work Tina enjoys being creative, making mosaics, messing about in her garden, reading and Star Wars.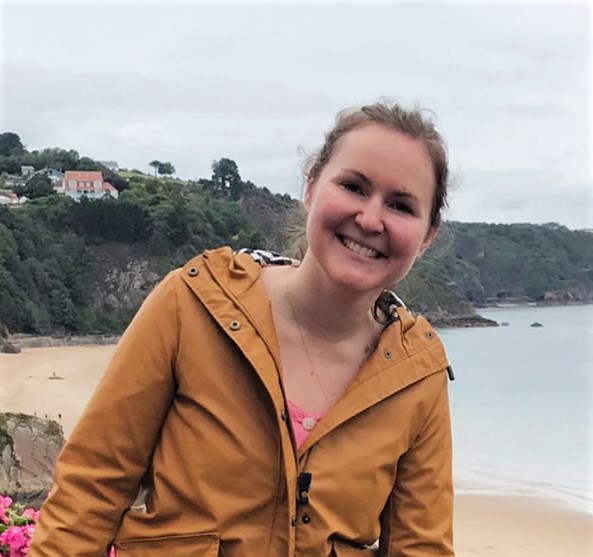 SARAH THOMAS: Sarah is our part-time administrator based in south Wales. Sarah joined the team in September 2022 and is enjoying seeing more of what Purple Shoots does in supporting people and businesses. She has worked in the charity sector for over 10 years, and for the last few years worked as PA to the Chief Executive of a large family charity. Sarah's husband is a keen entrepreneur, so has seen first-hand how much hard work goes into running your own business. She is excited to be working with an organisation who offer people a kick-start to follow their passion. She is a mum of boys, who is constantly treading on Lego or picking up muddy boots! She enjoys music, gardening and reorganising cupboards!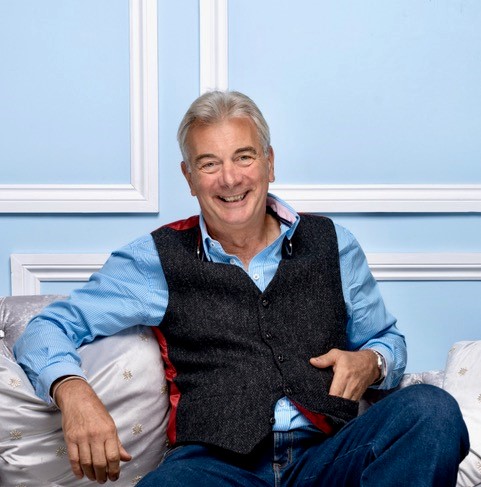 CHRIS JACKSON: Chris joined us in August 2022 having spent over 30 years running his own businesses, first on Tyneside and then the West Coast of Scotland, before moving to Lincolnshire in 2014.
Since then he has worked in Higher Education, collaborating with institutions in Scandinavia, Europe and the Americas and delivering programmes which focus on entrepreneurial learning. An expert on teams and the power of team learning, he also runs a CIC which supports organisational learning, especially within the third sector.
A confirmed petrol-head, he likes nothing better than getting to grips with classic cars and coaxing them back to life. "They eventually see it my way….", he says.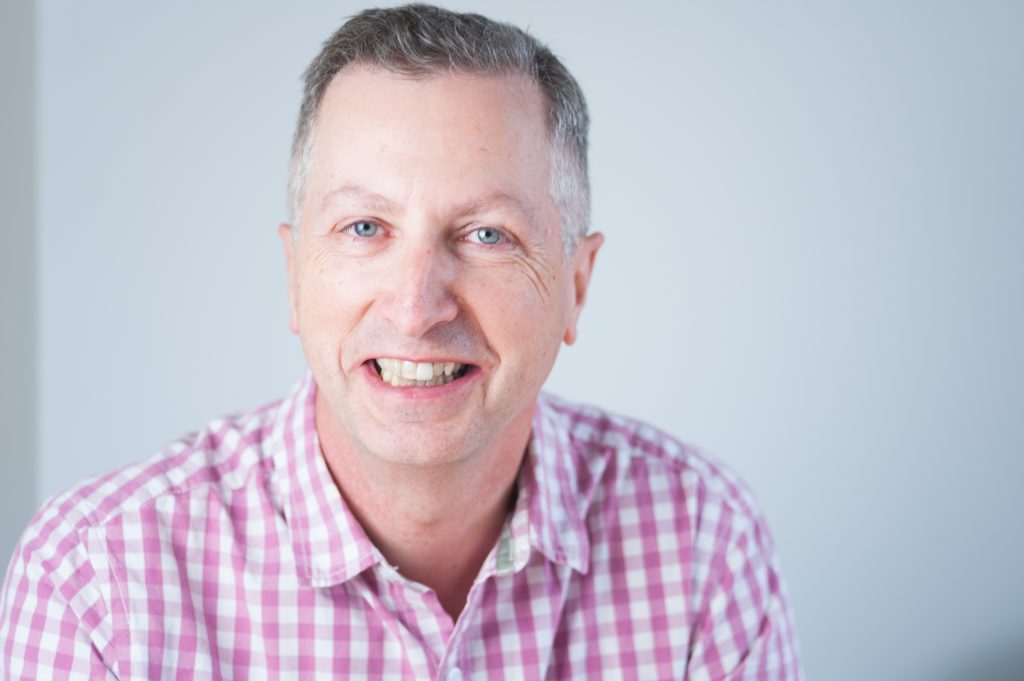 STUART ROSTRON: Stuart is our Advocate in the South West and is based in Cheltenham, supporting clients to apply for finance and spreading the word about Purple Shoots. Stuart has run his own Estate Planning business for 20 years and knew Owain Williams through one of his previous roles as a Business Manager for 10 years at NatWest, where he supported small businesses in Gloucestershire. Stuart was asked by Mike Lewis if he would work with Purple Shoots in the South West as he had always been very supportive with Mike's previous work at the Frederick's Foundation. Stuart jumped at the chance to help even more people set up and start their own businesses.
When he is not supporting Purple Shoots clients or running his own business, Stuart enjoys playing tennis (fair weather only) walking their dog Milo, learning to speak Italian at night class and watching lots of good films. He also enjoys going on short breaks to discover more about the beautiful European cities and capitals.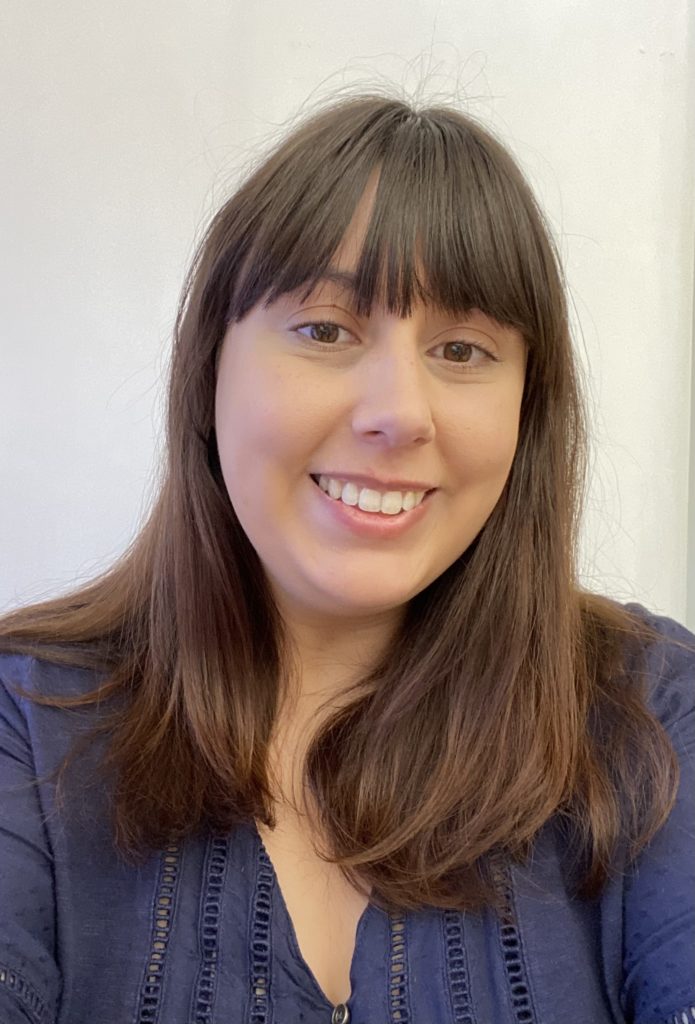 MEGAN JONES: Megan joined the Purple Shoots team in September 2022 and is based at our shop in Pontypridd. Megan has worked in retail for eight years so is perfectly suited to manning our wonderful selection of hand-crafted items for sale there.
Megan enjoys thinking creatively and helping others. She already has some projects under her belt which she has done along with the volunteers in the shop.
When she's not at work, she enjoys spending time with her family and friends, watching films and TV series and, of course, knitting.
TRUSTEES
TONY JOHNSON: Tony is a retired solicitor. During his working life he regularly acted for clients in the sale and purchase of businesses as well as advising clients on a variety of business issues. In addition, with a partner he ran a 2 office legal aid practice with a dozen staff for 16 years before selling the business. He therefore has a practical understanding of the issues with which those running a small business have to deal on a regular basis.
PAULA PRIDHAM: Paula has spent 25 years in leadership positions in the not for profit sector and is currently a Director of UK charity Care for the Family. She has a BSc (Hons) Social Science with Social Policy and specialises in Training and Development.
PETER ELSWORTH BA (Hons), MsC, ACIS, FRSA. MIM: Peter has worked in industry in a number of financial and commercial roles over the last 40 years, which includes 34 years in IT. Currently he is Commercial Director for a large software company. Peter is also Vice Chairperson and Treasurer of a local charity, Treasurer of 4 other organisations and secretary of two.
Advisors
PETER SAUNDERS, OBE: Peter is an entrepreneur, business angel and philanthropist. He has created and developed award winning businesses employing hundreds of people in Wales, been named the UK Business Angel of the Year and received the Community Foundation Award for philanthropy in Wales.
NOEL MATTHIAS: Noel is the Managing Director of WEvolution and is responsible for introducing the Self-Reliant Group approach to the UK. He is originally from India and holds degrees in History, Philosophy and Theology. He completed his Masters in Communication at the Westminster University in London in 2006 and has lived in Scotland since then. Noel is passionate about working alongside people determined to overcome poverty and trusts their capacity and imagination to turn their lives and those of their families and communities around. (www.wevolution.org.uk)