Loans: Ethical Business loans for Entrepreneurs
Sometimes our past can close doors to our future – but we like to offer an open door if we can.
We want to see ideas blossom! We love working with talented, enthusiastic people and helping them realise their untapped potential. So if a bank has rejected your small business idea, talk to us…
Maybe we can help, with an ethical loan and package of support.
We're different from other lenders in the United Kingdom. A bank will only lend to people who can tick every box: detailed business plan…great credit score…personal track record…tick, tick tick.
But we're more flexible – we don't expect you to score a "perfect ten".
We don't give money away, of course! We only lend to people who show promise. But as you'll discover…
We'll say YES to a good idea, even if your plan needs work or your credit score is low…because we're looking beyond the numbers, and putting our faith in YOU.
When we talk, we'll get to know you. We'll look at your idea, your skills, and see what you'll bring to the business. Then we'll help you firm up your plans and see how much you need to get started.
And if everything fits, we'll agree a micro loan of up to £3,000. So you can start trading and earning money doing the thing you love.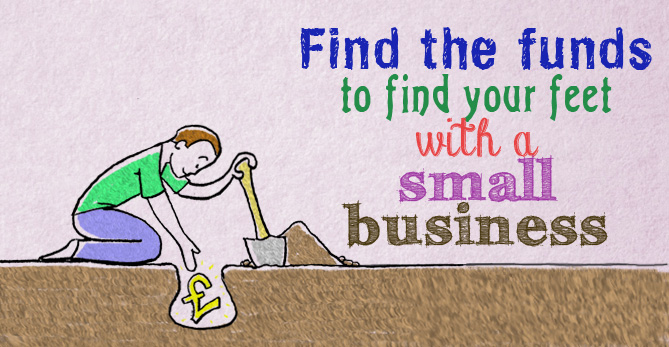 Taking Care of Business
We don't simply lend you the money and leave you to get by. Running a business is a big endeavour, and we don't expect anyone to have all the essential skills from day one. So we'll support you, with training and mentoring, as you start to grow – guiding you through every challenge, from finding customers to managing the numbers.
We offer this support to all our borrowers. And not solely to make sure loans are repaid! We need to prove our impact, so our supporters can see their money is making a genuine difference to the economy.
Talking about repayments…
We'll give you 12-36 months to pay us back, at a rate of 14.5% per annum (APR 25.19% – 25.91%). So if you borrow £2000 over 2 years, you'll pay back £107.50 per month over 24 months – totalling £2580.00.
In other words, your interest is just £24.16 per month.
By charging such a favourable rate, we find everybody wins:
You get to start – or grow – your business without taking on an unmanageable debt.
We get the money back, so we can lend it out again…and again…and again…
The low interest we charge helps to cover our modest running costs.
And by helping you grow your business, we take one more step towards our vision of a prosperous United Kingdom, built on self-reliance.
Purple Shoots Loans The Process
Getting Started
To discuss your loan, call Purple Shoots on 07726 599 267 or click How To Apply here or the button below. Tell us about your business idea and what the loan is for, and we'll send you a short application form.
Or if you prefer, click one of these options:
Don't forget you may also be entitled to extra support in the form of Universal Credit. Universal Credit is a benefit unemployed people or those with low salaries receive to top up their income. The total amount you can get depends on several things such as whether you have a partner, your number of dependents or your housing costs. Universal Credit also depends on your monthly take-home pay, so if you have a variable salary, it is also a great way to smooth your income.
The challenge now is to find out the benefits you may be eligible for, but no worries, we have got you covered. You can use our benefits calculator to get a free and impartial assessment of all the benefits and grants you are able to claim.