A new and exciting project, funded by the UK Government Community Renewal Fund, has recently started in the Cynon Valley and will run from January until end June 2022.
The project vision is to enhance community wealth generation in the Cynon Valley. At its heart is a new cooperative working space, in Aberdare, to encourage business incubation, the provision of tourism information and offices / space for hire.
Compton House is being repurposed to create what will be called CORE (Business Solutions Centre). This will also act as a one-stop shop to signpost business support.
Purple Shoots will be delivering three services as part of the Cynon Valley wide project: a £100k grant pot, free workshops to encourage enterprise and an innovative skills audit for gamers:
Green Grant delivery – Capital / Revenue grants of up to £10k for green proposals that promote a positive impact on the planet, people and prosperity of the Cynon Valley. Request an Application Form and Notes for Guidance.
Workshop delivery – A Be Your Own Boss workshop will be delivered for those who are curious about starting a business irrespective of whether they have an idea or not. Food and Craft workshops will also be signposted. All workshops will be facilitated by people with first-hand experience of running a related business.
Gamers' skills audit – Game Academy is an online programme of 'quests' designed to identify your skills to help inform your career direction. Participants will spend time doing exercises, chatting with an online community and actually playing games. You can start for free and complete the whole programme for £12.95. This will be reimbursed for people in the Cynon Valley who then go on to join any other CORE project workshop delivered by the partners or Purple Shoots. See https://Gameacademy.co/.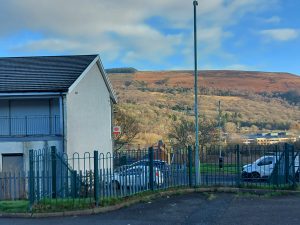 Purple Shoots CEO, Karen Davies, said:
"This project [CORE] is a great chance for us to focus our efforts in the Cynon Valley. At Purple Shoots, we've spent the last eight years helping brilliant businesspeople who have struggled to find support elsewhere to get their new ventures started."
"We've also worked with groups of people to develop friendships, support and enterprising ideas in our Self-Reliant Groups."
"Climate change and supporting the environment are huge issues for everyone and we can't wait to see what great ideas the people of the Cynon Valley have and help them through the process of getting up and running and also positively impacting the community."
The wider project includes other business, community and skills related services for beneficiaries in the Cynon Valley. The project will be delivered by partners including: the Wales Co-operative Centre (lead), microfinance provider Purple Shoots, employment specialists BPI Consultancy and community-integrated mental health support providers, Signposted Cymru.
For more information contact phil@purpleshoots.co.uk / 07816 756 509.