A First Loan for South Yorkshire
Sarah Beaumont – Sarah Beaumont Inspires: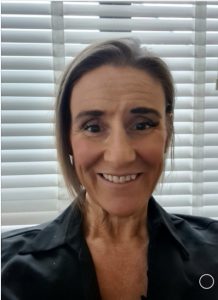 Introducing Sarah Beaumont Inspires, our first loan recipient since we began operations in South Yorkshire.
Sarah and Purple Shoots were put in touch with one another by Doncaster Chamber of Commerce after Sarah approached them in search of funding for her business.
Sarah had approached other finance providers but had sadly been rejected due to a couple of missed direct debit payments that appeared on her account history. She had been told to wait a few months and re-apply, but with a go-live date of the 1st of June, this wasn't an option.
Sarah's business, Sarah Beaumont Inspires, focuses on inspiring, motivating, encouraging, and supporting people to successfully achieve their lifestyle goals, in both weight loss and in living with a chronic illness. Sarah wants to help people to realise their true potential both domestically and commercially.
Having herself suffered with chronic illness and being overweight, Sarah is perfectly suited to walk with empathy and kindness with those she wishes to help.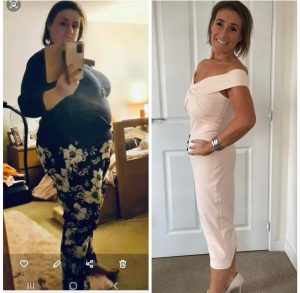 Sarah had previously held high level management and teaching positions and had enjoyed a stint of employment in Dubai. Sadly, Sarah had to give all of this up due to a chronic condition that left her bed bound, in constant pain, and unable to cook, clean and drive, let alone work. Feeling like a burden, especially to her daughter who became a full-time carer, Sarah reached out to her husband and mother for help. Heartbreakingly and in her time of greatest need, Sarah's husband left her for another woman and so it was down to her mother to help her and ultimately save her life.
A new determination.
Sarah was diagnosed with Ehlers Danlos syndrome and Fibromyalgia. She was told she would never work again, that was something that she could never ever accept. Sarah was able to lose 100lbs of weight that she had put on due to her unavoidably sedentary lifestyle. Four years after her husband had left her, Sarah took on a 1:1 job as a weight loss consultant under the permitted work allowed while in receipt of benefits.
Having fought and won her battle with her chronic illness and weight loss, Sarah felt empowered to use her own experiences to help others! She can approach clients with empathy, coming to them from a position of experience. In short, she was perfectly suited to deliver motivational and functional support for clients who were facing similar battles to the ones she had faced and conquered.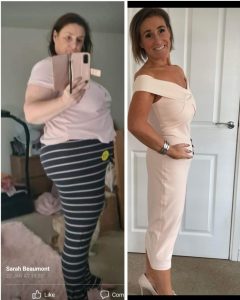 Sarah Beaumont Inspires was born.
Her aim is to help clients work through the acknowledge, accept, and rebuild process with the right support in place. She wants to help educate and make anyone's journey through weight loss or chronic illness a positive one.  
Where other lenders had considered Sarah too risky, Purple Shoots were delighted to be able to support her. Meaning she was able to purchase bespoke course materials and begin to market her plan!
We cannot wait to see Sarah's business grow especially as her resolve to help others rebuild their lives reflects our ethos at Purpleshoots so well.
Check out her website: Sarah Beaumont Inspires
Read more about our loans to find out how we can help you like we helped Sarah