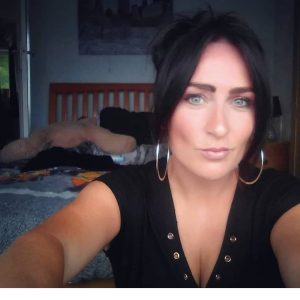 Rhian Joshua – RJ Fitness
When Rhian's partner left her alone with her little boy, he left her struggling financially and sinking down into depression. She struggled to cope, resorting sometimes to heavy drinking and eventually becoming dependent on anti-depressants, which she said turned her into a zombie, with no drive to do anything. For the sake of her son, though, she wanted to turn her life around and the thing that helped her to do it was exercise – she started walking and running to get fit and attending a gym and then she explored healthy eating and changed her diet.
The next steps
Fitter and happier with herself, she started a degree in fitness and nutrition, fitting her studies in around her son's needs and getting some part-time work in a gym. She wanted to use her own experience to help other people struggling with depression and created "Unwind". Rhian ran this as a charitable organization – giving her time for free – arranging walks and outdoor activities, and running classes in a local gym. She tried to create a charity so that she could work on it full-time but she couldn't raise the funds. However, she did not give up. She continued to work as a fitness instructor, having completed her degree and running it as a small business, based in a gym in Neath and encouraged many people to join in who would not normally feel comfortable in those surroundings.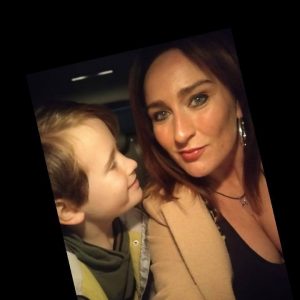 Sadly, the gym she worked out of closed and she needed to find a new premises and her own equipment to keep her classes going. With no money behind her and her history of financial struggles, finding any funder to help her would have been difficult but Purple Shoots had been working with her as she developed her business and were able to give her the small loan she needed to buy her equipment so that she could transfer her classes to a new building. RJ Fitness is now up and running again in Cadoxton, Neath and Rhian's client numbers are growing. She is still aiming to help people with mental health issues through exercise, good food and friendship.
Rhian says:
"It's the lifestyle you live by eating rubbish and not looking after yourself, or by keeping bad company and letting negative thoughts takeover that all contribute to poor mental health. My business is about helping people to look after themselves, to eat well, to get fit and to get organized – all those things create positivity and improve mental health."
To join one of her classes, go to https://www.facebook.com/rhian.joshua