Nicky had a lot of work experience before she thought about a business of her own. She had been a First Aid trainer and had worked in sales and in the media, but she took a decision to give up work and care for her elderly Dad who needed full-time care. This meant that the family income took a hit. During this time, a historic investigation into abuse she suffered as a child re-opened, and although she wanted justice, this was very traumatic for her. To make matters worse, her father turned against her and refused to support her, in spite of the sacrifices she had made in order to care for him. In the end the stress and upset of it all was overwhelming and her husband insisted that her Dad should go into full-time nursing care and enable Nicky to put her life back together.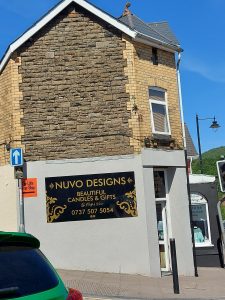 She was eventually diagnosed with PTSD and is having counselling for it. As part of the recovery, she started making candles and selling online – it went so well that she realized she could make a business from it, found premises and opened a shop. The shop sold her candles and a range of other personalized and traditional gifts. Her husband ran it (because she was still too anxious to go out) and she did all the making and maintained Facebook sales. They opened the shop in September 2020 and did well – but subsequent lockdowns have been a real struggle. They, like many other micro-businesses, didn't qualify for any Government support. She could continue with online sales but she lost all the shop trade – and still had the costs. Eventually, her husband had to get another job to try to keep the family afloat. Nicky has now re-opened the shop and has overcome her anxiety to run it herself.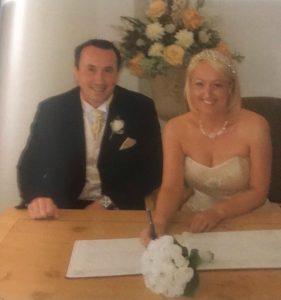 She came to Purple Shoots as the shop was re-opening – they were at the end of their resources, having had to use up all their savings to survive through the lockdowns, and there were bills to pay and stock to buy to make re-opening possible. We saw her entrepreneurial spirit and her tenacity in keeping going through all the difficulties – and her previous success when the shop had been open before, and decided to support her. NuvoDesigns is now open and busy in Newbridge High Street – or you can shop online from the Facebook page.