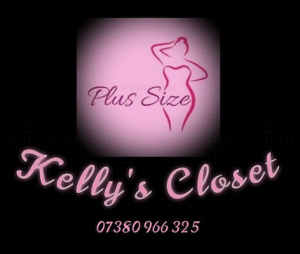 Kelly's Closet – a dream made reality
Kelly was a popular team member of the very popular Red Cross shop in Aberaeron. She had a dream to sell clothes to an underserved sector. Kelly began by selling online but was looking for opportunities to expand beyond this.
So when she found the perfect shop was becoming available Kelly started planning. Having been selling online she had a little stock & had been building up some shop fittings, rails, hangers etc. ready for this launch. However she still needed a little help. She needed a little more stock to fill the shelves as well as getting the rent deposit together etc. Whilst family & friends were generous to help her, she still needed more help & was delighted to find Purple Shoots.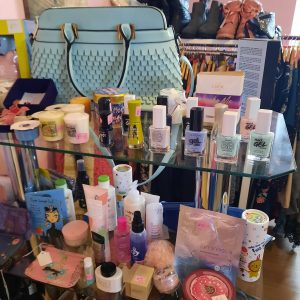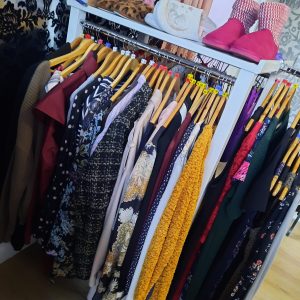 Kelly said "I am forever grateful to purple shoots for giving me a chance after so many knock backs from other lenders/companies. The application process was easy, and then after a 2-hour chat with Mike explaining my idea, I received the email I had been waiting for just two weeks before I was supposed to collect my keys. The support of my Facebook group, customers and family members has been overwhelming. My dream was made reality thanks to Karen and Mike. "
So with finance secured she was able to sign the lease & pick up the keys to 5 Alban Square, Aberaeron. After painting & decorating and fitting out the shop she launched Kelly's Closet on 7th December 2021. She is selling ladies fashion, fashion accessories & much more, prioritising size 16+. She is also still online at https://www.facebook.com/groups/187434006870841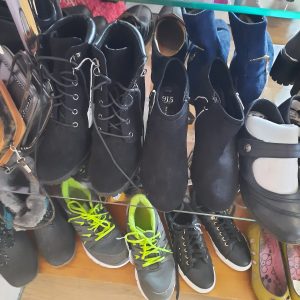 Having always hailed from Aberaeron, Kelly has been so pleased to see so many family & friends come in & see her in the shop. 
What about your dream?
If, like Kelly, you just need a little extra support to turn your dream into a reality get in touch with us https://purpleshoots.org/contact/