Mari is a Mum who combines looking after her family with a successful cake baking business based in Caernarfon called Sbwnj.
Her Mum was a great cook and was the inspiration behind what she does. They always said they would make a business together. For years, Mari learned from and enjoyed cooking with her Mum as a hobby, making celebration cakes for friends and family and charity events, and they had plans to open a café  together, offering their cakes to a wider public, making a business out of it and teaching Mari's children to follow in their footsteps.
However that dream was shattered before they got it off the ground when her Mum became unwell and was diagnosed with terminal cancer. Mari, who is a qualified carer, gave up her job to nurse her Mum until she finally lost her 7 months later. For quite a while, Mari lost heart because the dream always involved her and her Mum together – but eventually she decided to pursue it alone, convinced that would be what her Mum would have wanted. With 3 children, the youngest only 5 months old, she wanted to be able to work at home and to fit her work around her family, so she decided to build a baking business, especially as she already had a bit of a reputation locally for her cakes.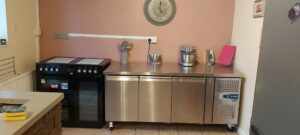 She needed a small loan to section off her kitchen to create a separate space dedicated to baking and for a fridge and other equipment. A long time struggling to live on carer's allowance only had left her with no funds of her own and a poor credit score, so no other lender was prepared to support her. Purple Shoots could see her potential – she already had shops offering to take her cakes wholesale, lots of elderly people on her estate clamouring for her traditional sponges, and many good reviews on her Facebook page – and a real entrepreneurial drive and spark. The loan has enabled her to get the business off the ground – she is offering deliveries and is finding a large and growing demand across Caernarfon and beyond for her delicious cakes. In her first few weeks she was already making and delivering between 40 and 60 cakes per week.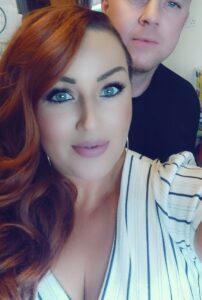 ​