Richard Cummings – Lulu & Nova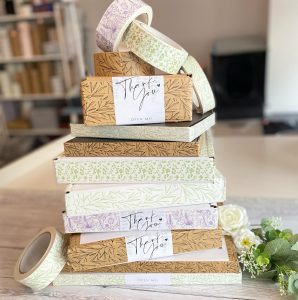 As commonly seen at Purple Shoots, Richard had a matrimonial split that resulted in him becoming a single parent & stay at home Dad. Years later he was keen to set up a new business but needed finance to get it started.  With no other lenders able to help him Richard was pleased to be introduced to Purple Shoots by Business in Focus in Bridgend. 
So Lula & Nova was born to support the existing services offered by SLS Creative a graphic design company. It's a small family run business owned by Richard & created as a result of his wife Stacey's teeny weeny (read: freakin' HUGE) obsession with packaging, and a desperate desire for more exciting designs and coordinating packaging items.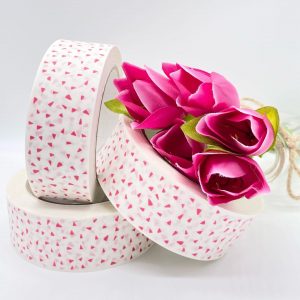 It's named after their two-year-old twins Luna (Lulu) and Nova, who are the
youngest of five children. They spend their days trying to make running a business as difficult as they possibly can. Fortunately they manage to be pretty cute with it and are mostly forgiven. The older ones make themselves useful by pitching in with the packaging and making their own lunch. As you can imagine, it's a pretty full-on operation!
So what exactly does Lulu and Nova sell?
What Richard has created for Lulu & Nova is a unique packaging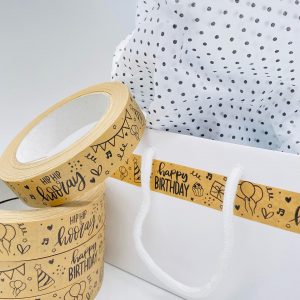 company offering eco-friendly, eye-catching packaging. specializing in self-adhesive, recyclable paper tape in a range of bold, fun prints, & a coordinating range of stationery & wrapping designed to make the unboxing experience a real joy! Continuing the way SLS Creative operates by thriving on the fact that clients can speak directly to them, they get to know the family, understanding & listening to the clients which builds a bond of trust. 
Richard & Stacey care hugely for the environment that they live in & want to leave it behind for their family, this is in an industry where they can do their bit for a sustainable living & their clients expect that to! Wow springs to mind when you see Lulu & Nova's products– their signature tape, 'thank you – you are amazing' tape, 'happy mail' tape, botanical eco friendly tape, kraft botanical friendly tape, their tissues, cardboards, display bags, envelopes, stickers & paper. If you really want to see it then you need to check out their websites.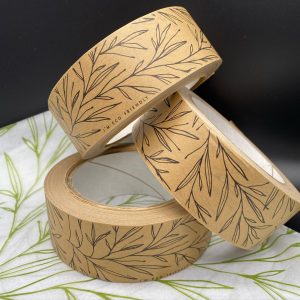 Lulu and Nova –  HELLO@LULUANDNOVA.COM      07522847028     www.luluandnova.com/        www.facebook.com/luluandnova                                                                                                                                                                                      SLS Creative –  STACEY@SLSCREATIVE.COM  07710 982601  www.slscreative.com/            www.facebook.com/SLSCreative
One of their clients Charlotte said – Very happy with my new tape! Very sticky & looks so beautiful. Really adds to my packaging. Will buy from here again. By Charlotte Etsy Buyer