Katie has a great rapport and skill with dogs and her ambition was to be a dog groomer. She followed a basic course at college but realized whilst working in a dog grooming salon that this had not equipped her fully to be able to offer a good service to all types and ages of dogs, nor to run her own business.
She cast around for more courses and found a good one but she did not have the funds to pay for it and could not find a lender prepared to support her so that she could reach her goal. Purple Shoots offered her a small loan which was enough to pay for the course and to get some additional equipment.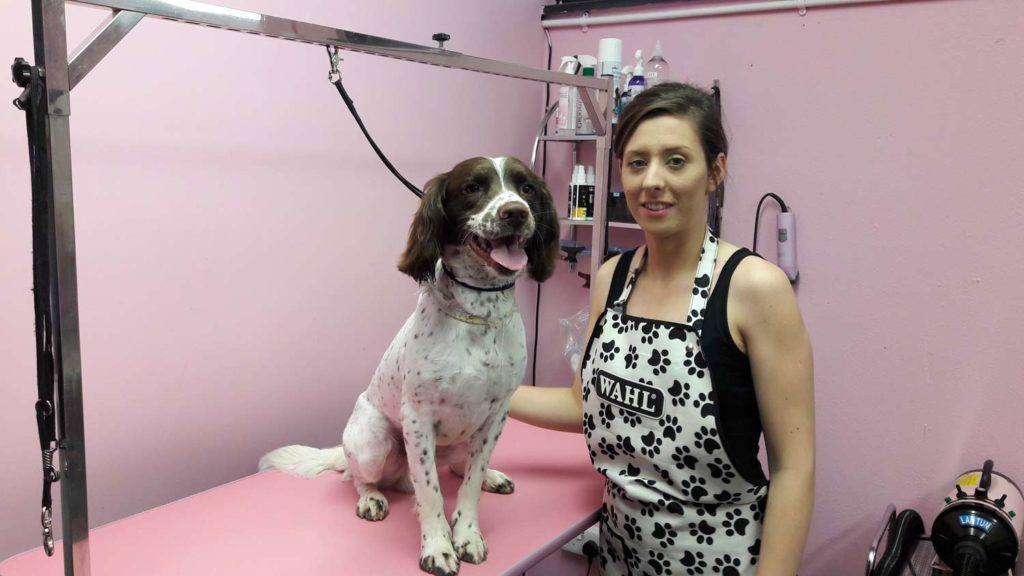 Having completed the course, she started her business in a shared space and began to develop a regular client base. She has now moved into her own premises which she has revised, redecorated and kitted out as a perfect place for dogs to be groomed. "Pretty Little Paws" is in the Fairwater shops in Cwmbran, easy parking and a welcoming place which gives dogs and their owners the best possible experience.
She is building her regular customers – dogs of all sizes, breeds and ages and is now looking at adding extra services as the business builds such as dental care and a dog jacuzzi for elderly dogs and dogs with arthritis. As the business grows, she hopes to take on another groomer.