Hannah has recently launched her new company 'Design It Babe'. With over 9 years experience as a Graphic Designer & Marketeer, she decided to take her skills and expertise to build her own business. She now helps other businesses with their graphics, logos, branding and marketing, supporting and making it easy and approachable for businesses to set-up and launch their own businesses.
The journey into being a new business owner however, didn't have an easy start as Hannah describes below…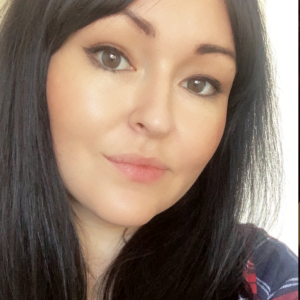 'My journey to starting my own business began 3 weeks into lockdown. I become over-run with managing multiple roles and workloads whilst working from home for my previous employer, as well as trying to be a mother to my son and at the same time separating from a broken marriage. Definitely a lot to manage and I had limited support from friends or family due to lockdown restrictions. I had played with the idea of imagining what it would be like to run my own business for years, however, never felt that I had the confidence or means to pursue it. After the circumstances and pressure of lockdown, I began working on my self-belief, building my confidence and becoming more motivated by the day to change my life into a more fulfilling, inspired and creative one, not only for myself, but for my son too. I needed something that could be a lifestyle change, have more flexibility and also, which would be a help to people in similar situations wanting to make the same journey into starting a business as me.
After leaving full time employment, I found support through Business Sense, who recommended Purple Shoots. Mike from Purple Shoots made the whole process straight forward and was happy to take the time to chat through my business plan, ideas and future goals. He offered invaluable business advice and had a lot of expertise from business to financial matters and more. It was so easy to discuss my journey with Mike, a personal and friendly service which has been paramount to moving my business forward.
Slowly but surely, after a lot of hard work and planning, my dream has become reality, and I finally launched my business in December 2021! I feel completely grateful for my new lifestyle and I'm inspired to create every day. The best part about my new business is helping other people achieve their own success by providing an easy and approachable 1-2-1 service with a range of services from print & digital graphics, business branding, marketing, logos and so much more''.
If you have something in mind Hannah prides herself on being happy to help and provide an affordable quote to suit all budgets and needs.
Services include but not limited to:
• Promotional Marketing, Brochures, Posters, Leaflets, Flyers, Greeting Cards, Invitations, Teaser Cards, Loyalty Cards and more…
• Business Stationary, Letter Head Paper, Compliment Slips, Business Cards, Folders
• Illustrations, Hand-Drawn Illustrations, Vector Illustration
• Business Documentation, Reports, Invoices, Digital Presentations, Presentation Boards
• Digital Design, Social Media, Facebook Adverts, Website Graphics, Email Design
• Digital Templates – tools and resources for companies/individuals looking to enhance their online social media marketing, content and visual appearance.
• Bespoke projects: No job too big or small.
Testimonials –
Here is a testimonial from Victoria one of Hannah's clients –
"Working with Design It Babe has really helped to kick start my small business. I've received so much support and Hannah (owner of Design It Babe) was really helpful and easy to work with. I can't thank her enough for helping me with everything from my website, to social media accounts and branding! It is easy to work with someone so talented and professional. I am delighted with all Hannah's work and the service. I would highly recommend this company. Thank you"
And another testimonial from Sadie another of Hannah's clients –
"Absolutely over the moon with my new branding! So glad I went with 'Design It Babe'. I've always found it so hard to think of ideas and put them across but with the help from Hannah, she has created exactly what I had in my mind and more! The whole process was so fast and Hannah really listened to everything I said I would like and come up with the perfect branding for my business! Hannah has been so helpful giving me lots of ideas to get me started with my new branding and i have such a variety of templates I can use to get me started as I have always struggled with ideas. I'm so excited to use my new logo and templates on my social media!
I Highly recommend 'Design It Babe' to anyone who is wanting to re brand like me or if you are just starting out and you want your business to stand out!
Thank you so much"
Hannah is contactable via the following platforms below:
Website: www.designitbabe.com
Email: hannah@designitbabe.com
Facebook: www.facebook.com/designitbabe
Instagram: www.instagram.com/designitbabe
Linkedin: www.linkedin.com/in/hannah-torode-b2238285/