The need to overcome adversity is an all-too-common theme in the story of borrowers who approach Purple Shoots for support. However, it is here that we find a group of entrepreneurs with a passion, motivation, and drive that few can match, and that is absolutely no exception in the case of our recent borrower, Shamiso Zvandasra.
Shamiso (Shamie's) business, Alley Rosez, is a creative, uplifting entertainment company. They are storytellers. Creators of art. Dreamers of inspirational wearables; a hub for creative classes, activities, and courses to motivate children and adults to facilitate careers. No one gets left behind at Alley Rosez.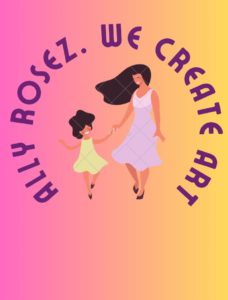 Teaching dance in a way that is inclusive and accessible for all, and accompanied by photography classes that embrace both modern and southern African practices, Shamie will be sharing the passion that she has cultivated throughout her life with those that want to begin their own creative journeys.
Shamie enjoys the freedom and joy that entrepreneurship can bring. The feeling of knowing you are adding value to society and making an impact on people with their diverse positive creativity products and services. At Alley Rosez people can take part in affordable activities, employment & entertainment.
It has not been an easy ride for Shamie to get to this point in her entrepreneurial career, however.
Shamie has cerebral palsy, and finding a job with a physical disability can be very challenging. In one job interview Shamie ended up in tears, the interviewer telling her she was too pretty to be disabled and she should stick to modelling, a career she has already been successful in, because they were concerned that she was not able to carry out the task.
More motivated than ever from this experience, though, Shamie wants to be able to show other people like her that they can create their own successful, impactful, and profitable companies. That interview experience empowered her to use skills, knowledge, and passion for art to create a positive impactful creative business.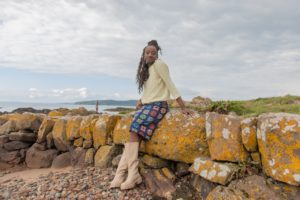 Frustratingly, there was one more challenge to overcome; accessing the finance she needed to make her dream business a reality. Having been rejected by other lenders, Shamie discovered Purple Shoots through the Responsible Finance website.
Assessing her business idea it was clear to see her passion oozing through. After our assessment we were thrilled to offer a small loan to help Shamie begin to live out her passion and get her business off the ground. We now can't wait to see where Shamie's business journey takes her.
Sadly, and all too commonly, prospective entrepreneurs are written off due to circumstances that are often not of their making and find accessing affordable finance impossible as a result. At Purple Shoots we are working to eradicate this stigma one positive loan and positive story at a time!