Quite unbelievably given the circumstances this time around, Cardiff Christmas Market was not cancelled. Cardiff and Wales should probably get more accolades for preserving this great Christmas tradition in spite of everything. This makes us possibly almost unique in Europe in having our Christmas market as normal. The atmosphere in Cardiff is festive and cheerful – so if you haven't ventured into the city, I can thoroughly recommend it as an antidote to some of the gloom that is out there (as long as you don't look at the "Closing down sale" signs in some of the shops.)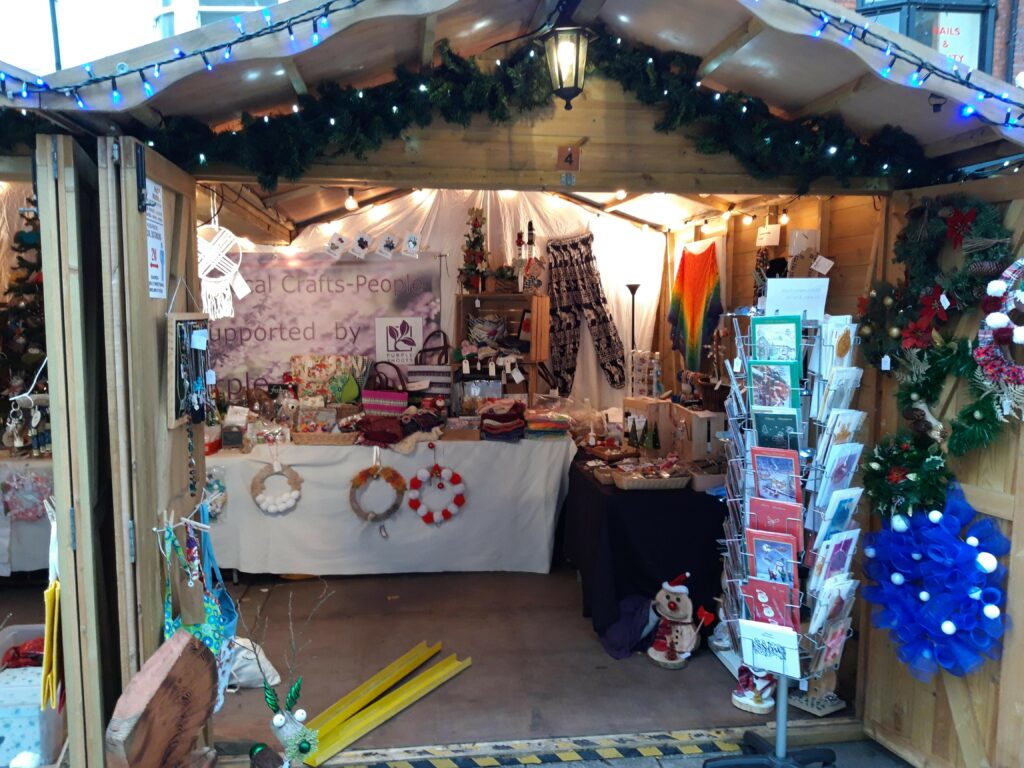 We usually take a stand for the first 10 days of the market. Our aim is to enable our borrowers and our self-reliant groups who are makers to showcase and sell their products. We found the first year we did it that it could be a huge boost to business confidence for people just starting out and for our group members testing out new skills and ideas, as well as providing a boost to their turnover at an expensive time of year.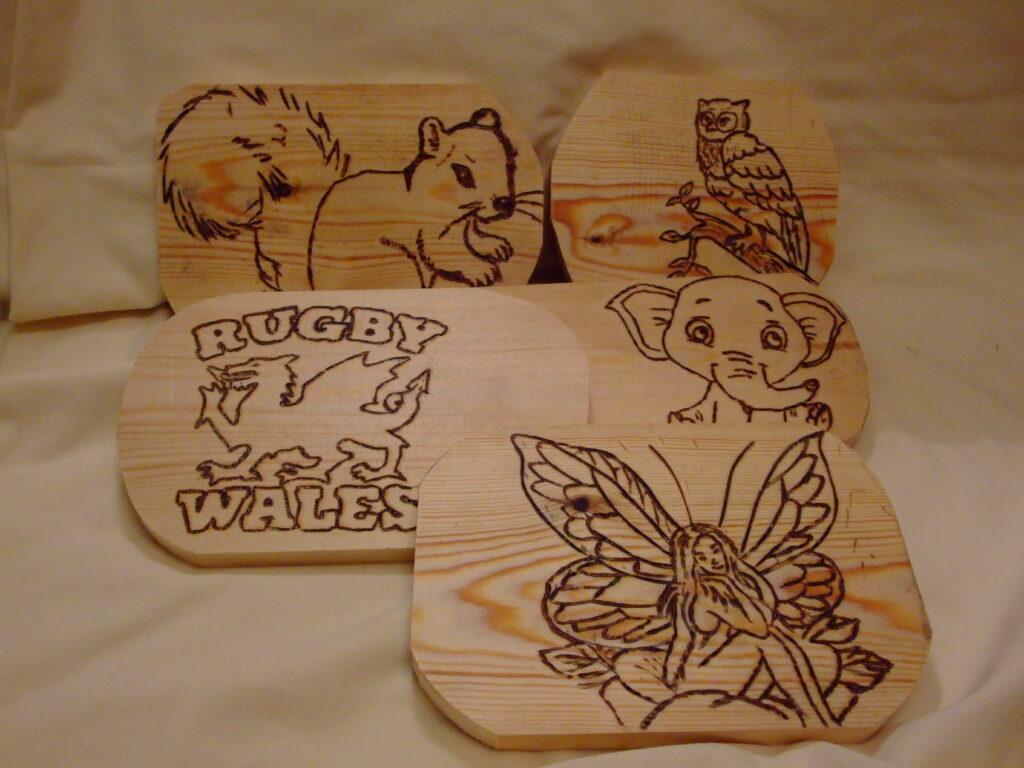 Earlier this year, in the face of the national lockdown and the cancellation of so many events which our people normally attend, I added an extra 7 days to our booking, thinking things would be normal again by now and wanting to give our people an extended chance to sell when they have lost every other opportunity throughout the year. I was regretting this decision, thinking we were faced with manning a stall on empty streets for 17 days – that is until Wednesday last week when we were setting up the stall ready for opening day on Thursday.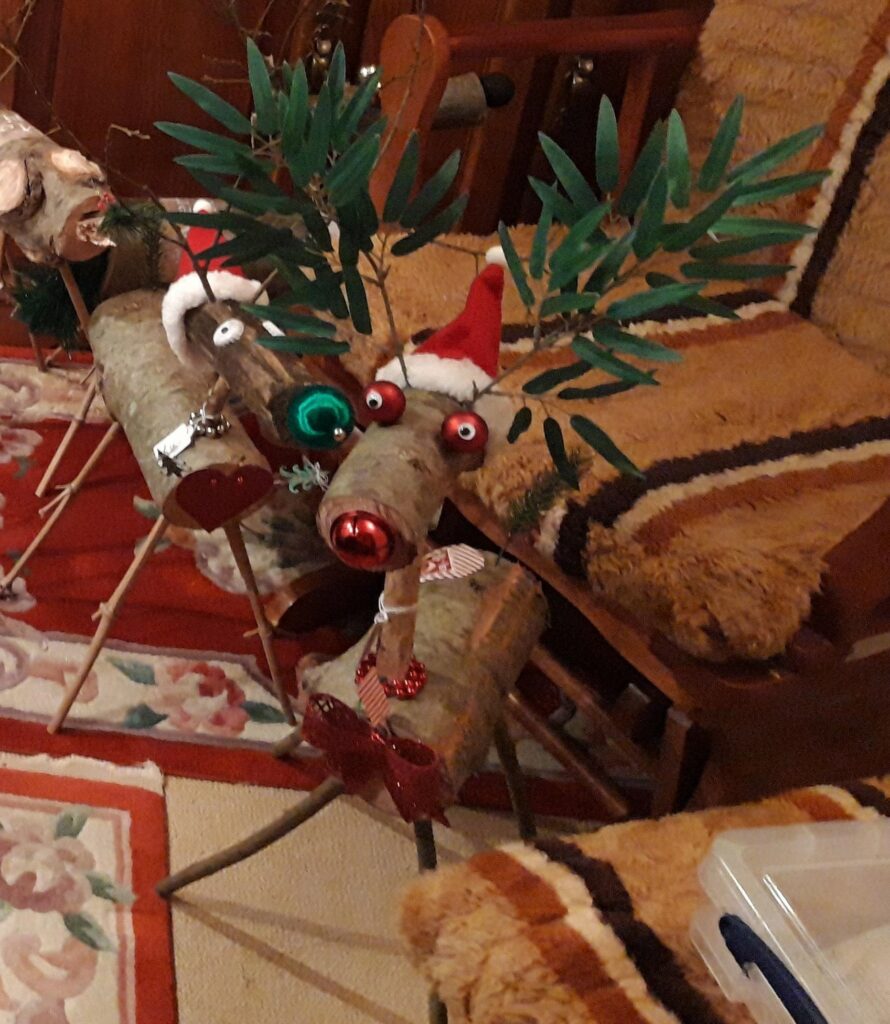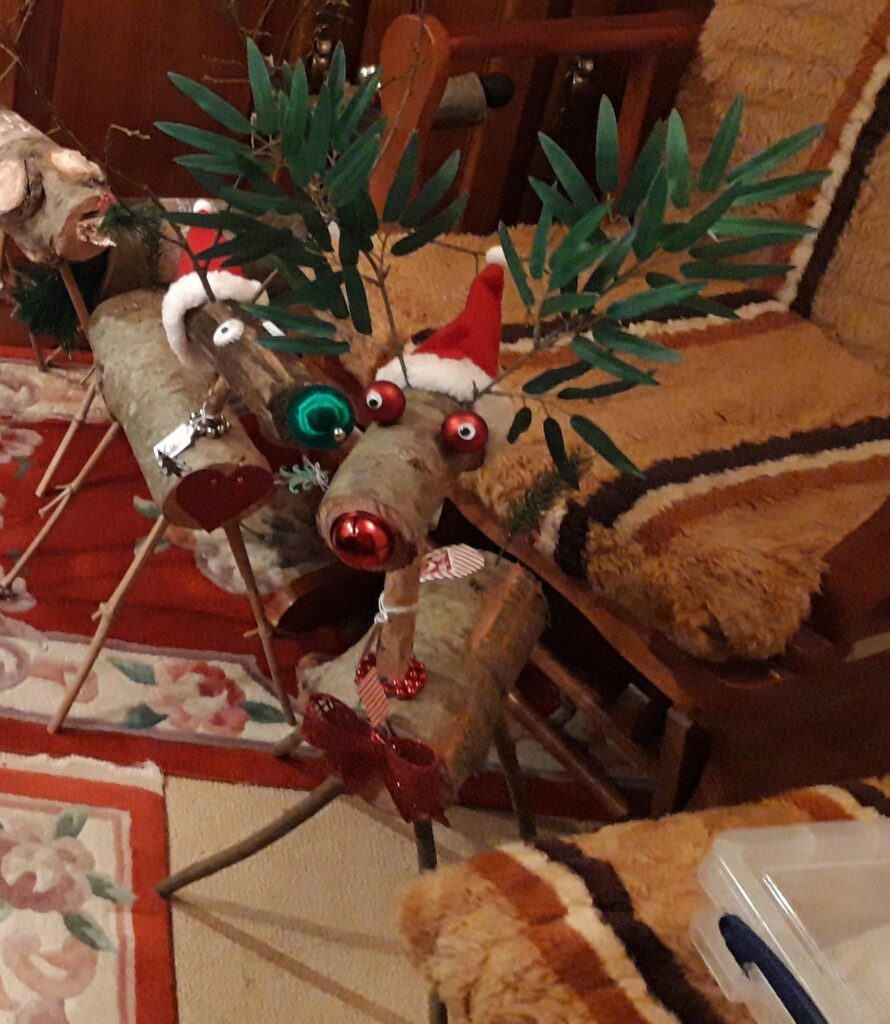 Whilst loading the car at home, one of our neighbours bought a large and beautiful carved wooden owl by our borrower JK Carvings from Newtown – one of only two he gave us to sell. During Wednesday, as we spread out stock around the outside of the stall whilst we set up things inside, passers by kept stopping to ask prices and to admire what we had – by the time the stall was finished mid afternoon on Wednesday, we had sold our entire stock of wooden reindeer bar one (and had already commissioned the self-reliant group who make them to hastily make more), a wooden carving board, a pair of trousers and a jacket. This was a good start and a great encouragement for us and for our self-reliant groups and loan clients represented on the stall.
Worried about lower footfall in Cardiff, we have for the first time also put the stall online – the larger products aren't there but lots of the smaller products are and we are supplementing our stall sales this way. Hopefully we will reach more distant people – and people in England who normally come but aren't able to because of the lockdown there. The link to it is here https://www.facebook.com/groups/824945688152038.
All the products on our stall are made by small local businesses and groups and there is a big choice to suit all sorts of different people. If you spend your money on our stall, you are not only supporting them, but also the communities they come from. Local businesses create local wealth, spending their money locally, buying supplies locally and as a result they are much greener than the large multi-national companies.
The Christmas market is open-air – so a safer space in which to shop – if a little cold and damp at times for my wonderful team who are manning it. Please come and shop with us – at the castle end of the market opposite Burgerking.